Breadcrumbs Trails - a treasure hunt from York's past
Posted on January 24, 2022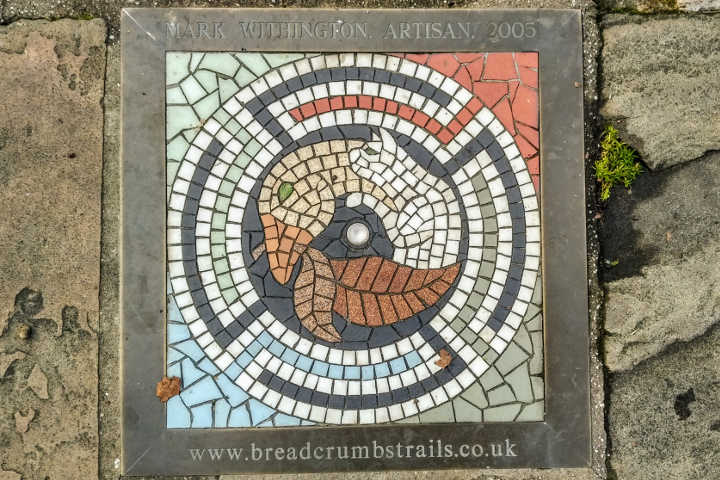 If you're looking for a fun way to explore York in 2023 , look no further! Our smartphone-based treasure hunts around York have 74 reviews on Tripadvisor and a 5.0 rating.
Look closely at the streets of York and you might notice something unusual…
See those curious glass balls in the pavements?
Scattered around the city are hundreds of little glass balls set into the pavement. Some of them are plain while some, like the one above, form part of a wider piece of art.
What are these curious orbs, and why are they scattered around the streets of York?
The mosaic above gave us a clue: we followed the link, but it was broken. What an interesting mystery!
Never deterred, we used our treasure hunt skills and tracked down some old articles and forum posts, and solved the puzzle.
A treasure trail story book for children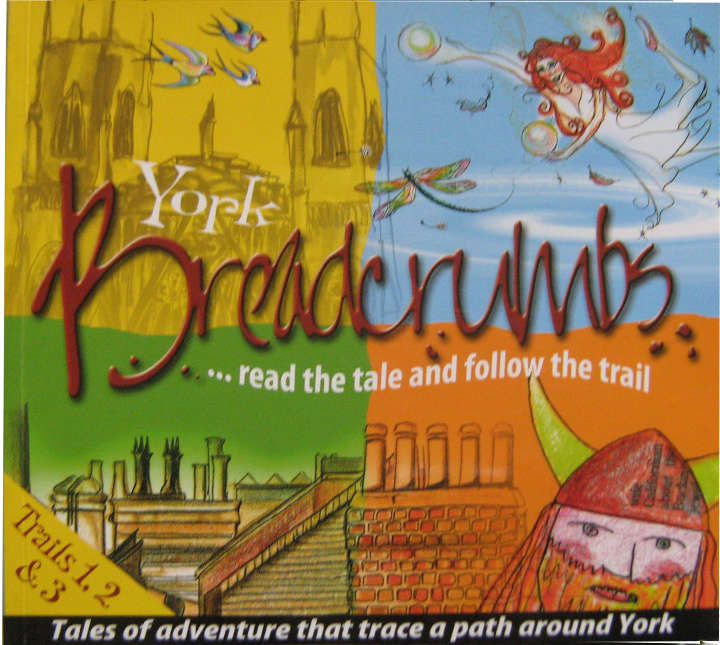 Photo from amazon.co.uk
York Breadcrumbs was a book and an art project.
An impressive 228 reflectors were sunk into the streets to form a walking trail around the city.
Equipped with the book and a torch, children would wait til nightfall, then set out on a hunt for the little glowing orbs. The orbs reflected the torch light, making them easy to spot at a distance.
The book itself contained four children's stories to read as you explored the city. At certain points, you'd come across a blue orb rather than the usual white. This meant you'd reached a special location like the Shambles or the Minster. The book told you a little more about that spot.
What became of York Breadcrumbs?
The book was published by ENDpapers in 2005. That's 2 full years before the first iPhone!
In November of that year, the Guardian included it in an article about walking holidays.
A year later, in September 2006, it was mentioned on MoneySavingExpert's forum.
But it's hard to find much beyond that, and sadly, the book is difficult to track down. The websites for the book and the publisher, ENDpapers, both expired.
The book has an Amazon page but right now there's just a single used copy available, at an ambitious price of £347!
I wrote to two of the listed authors, Helen Sant and Stuart Ian to find out more but they haven't got back to me yet.
Treasure hunts around York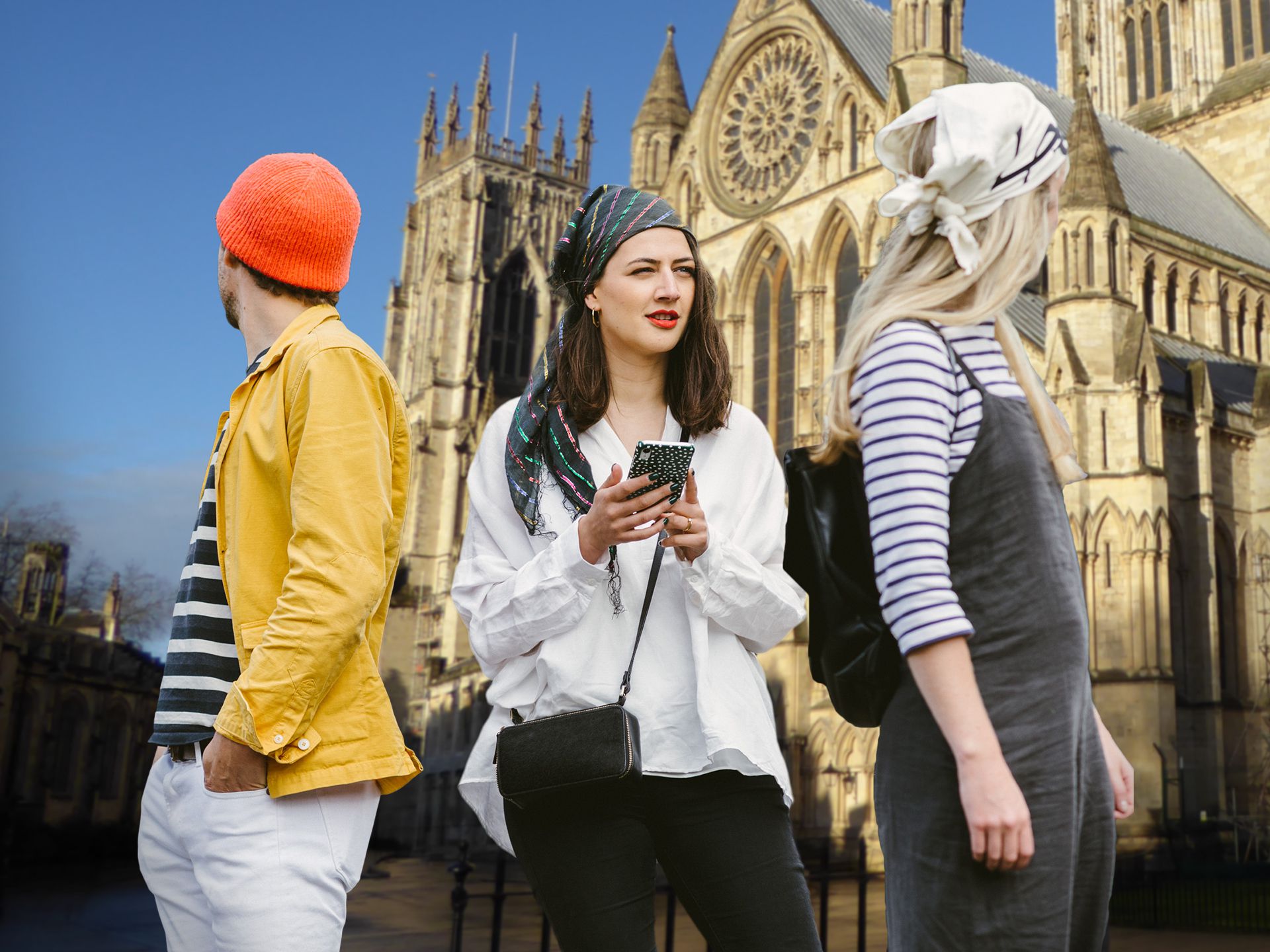 The Breadcrumbs trails had their day and continue to leave a legacy with the curious little orbs set into the pavement.
While it's a shame that it came to an end, perhaps it's just the natural ebb and flow of a city.
Since 2019, we've been designing treasure hunts. It's a modern spin on a classic concept.
You play on your phone, and a bossy pirate character shows you where to go and what to look for. You follow maps and solve cryptic clues to move to the next location.
Unlike the Breadcrumbs Trails, our games are designed for grown-ups, so no problem stopping for a cheeky drink or two along the way.
They're a fun way of exploring the city, seeing the main sights and uncovering hidden gems too. But most importantly they're a great way to spend quality time with friends and family, in a beautiful city, all at your own pace.
Here's what people have to say:
Fab experience"

We thought the clues were pitched at the correct level, not too easy and made you look very closely at your surroundings, without being impossible to solve.
We had a fun day exploring York with a few pit stops for refreshement between clues.
Fancy having a go?
Or, find out more.
---
About the York Breadcrumbs book
To help others track down the book, here are some details.
Title:
York Breadcrumbs….read the tale and follow the trail: Trails 1,2 &3
Authors:
by Helen Sant, Ian Stuart, Katie Ireland, David Darlton
Illustrators:
Ian Forster, Heather Findlay, Richard Nagy, Rachel Stainsby, Katalin Galuska, Rosey Hill
ISBN 10: 095432479X
ISBN 13: 9780954324797