Treasure Hunt York
Turn your day into a family
adventure
Have
fun

and discover York with the kids
Find hidden historical treasures and see new stuff, even if you've lived here your whole life. It's something a bit different and fun for you and the family.
Treasure Hunt York will keep you and your family entertained, leading you on a beautiful walk and giving you quality time together.
A different way to see York
A treasure hunt is more like a game than a traditional tour. You have to follow treasure maps, solve cryptic clues and keep your eyes peeled to find the answers.
You'll have some banter with our friendly pirate Captain Bess. She'll put you in your place if you get too many answers wrong!
Take your time, go at your own pace
You can start when you like, there's no fixed start time. You can even finish the next day if you get stuck in a nice pub!
Fancy relaxing in Museum Gardens? Enjoy! Take it at your own pace. Look out for pretty cafes and tea-rooms along the route.
Play on your own terms. It's just you and your team, like a private tour.
Brilliant way to explore York"

There are also lots of moments where you can stop to eat/drink/explore the shops and take it at your own pace and we really appreciated that 😊
Start playing in 60 seconds
It's all on your phones, there's nothing to print or collect.
Book online and you'll get a link to start your game straight away.
You can rearrange or cancel
We're flexible. If you change your mind, or if you can't make it to York, play another day or cancel for free.
You'll see the best of York 🧭
No spoilers... You'll see the main sights like York Minster but the real fun is solving the clues and spotting interesting details right there in the street.
Amazing day"

We really enjoyed this activity, it was nice to see parts of York that we had normally overlooked. Great activity would highly recommend
Museum Gardens - home to medieval abbey ruins and a gorgeous green space.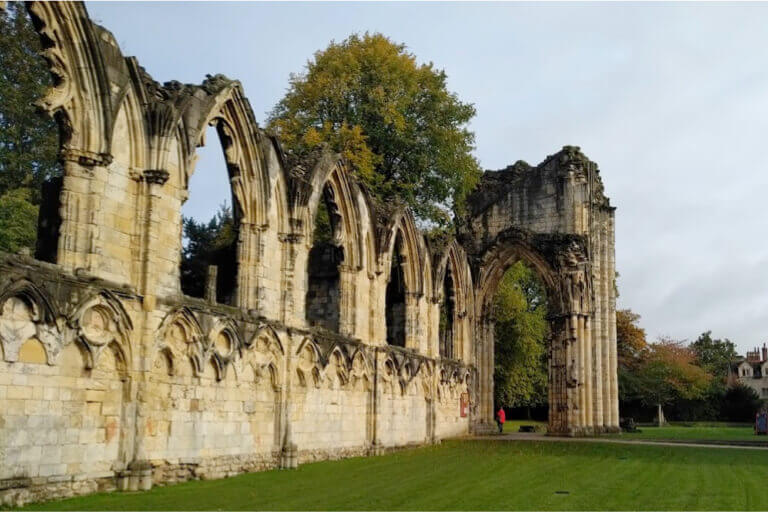 Bootham Bar - a 11th century city gate and originally part of the Roman fortress.
York Minster - one of the world's most magnificent cathedrals, it speaks for itself!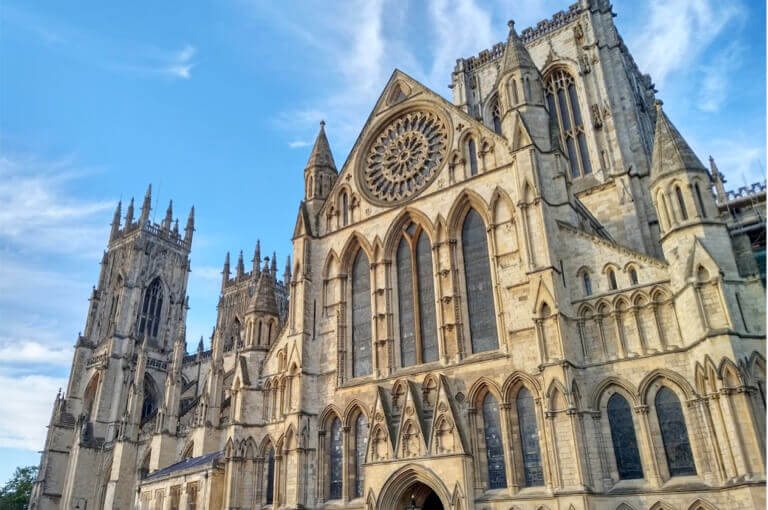 Holy Trinity Church - a glimpse of the medieval world, hidden in a small leafy churchyard!
Dean's Park - a peaceful garden in the shadow of the Minster and home to the Cathedral Library.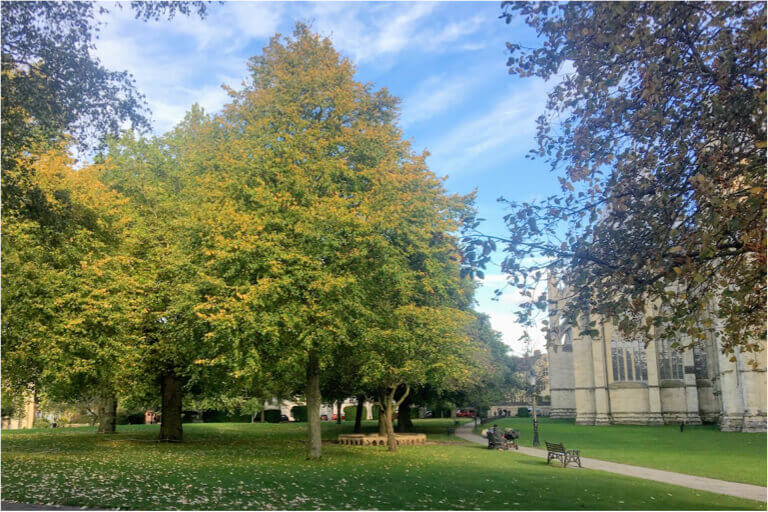 Barley Hall - you'll discover a fine snickelway called Coffee Yard, passing this beautiful medieval hall.
The Shambles - a medieval street with timber-framed buildings so close together you could pass things across!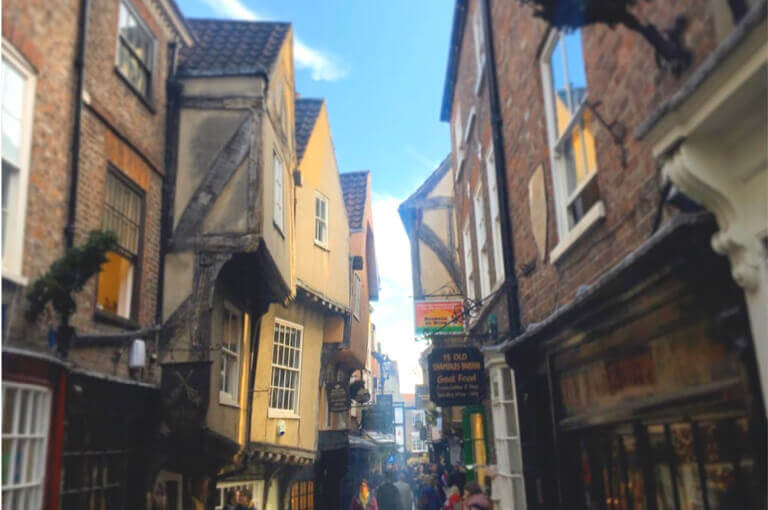 Whip-Ma-Whop-Ma-Gate - one of the smallest streets in York!
Merchant Adventurers' Hall - a stunning medieval Guildhall.
Fossgate - you'll end your adventure in the trendiest area, with decent coffee, vegan baking of course some fine pubs.
By the end, you'll have seen the nicest parts of York's centre. You'll have a good idea of where you'd like to go back to.
What if it rains?
If it's patchy rain, you can pop into a pub along the route: the treasure hunt is flexible.
If it's really bad and you'd like to switch days, that's fine. Or you can split it over two days if you like.
If it's really pouring or the Ouse has burst its banks, we'll give your money back, even if you've started the game.
Will it be too difficult?
Don't worry! The treasure hunt has some tricky clues, but if you get stuck you can ask for a hint.
We make sure you don't get completely stuck, lost in a labyrinth of medieval snickelways...
Will I have fun if I'm from York?
Yes! You already know the city, but we bet you'll notice things you've walked past a hundred times before.
We've worked hard to find the less-obvious stuff - beyond the typical blue plaques - and some interesting stories and anecdotes. You're going to have a great time!
Suitable for ages 8+
The game is designed for adults and curious kids aged 8 and up.

Younger ones are welcome though you may have to help by interpreting the clues and Captain Bess' pirate speak.
The whole route is pushchair friendly, avoiding steps or showing step-free alternative routes.
We're a family of four with a 13 year old and a 11 year old. Mum was map reader, dad reminded kids about clues, and kids were hunting for clues."
Great adventure..."

...got a bit lost though, hahaha, was made brilliantly, great reason to get your kids out of the house! This interactive adventure really got us moving! Great idea and highly recommend it for a good family day out!
Will it be too physical?
It's 2 miles walking but there are nice cafes and pubs you can rest along the route.